TEAM MIRACLE IVF CENTRE
Welcome to Team Miracle IVF Centre! Our fertility clinic in Cyprus will offer you a full suite of fertility treatments to help you achieve the dream of parenthood within the shortest time possible. Your future family matters to all of us, which is why we are particularly proud and grateful for enjoying:
A 98% patient satisfaction rate.
Industry-leading treatment success rates (up to 95%).
Stellar laboratories equipped with the most advanced IVF technology.
Team Miracle comprises of some of the sharpest minds in the field of embryology and In-Vitro Fertilisation, and an experienced team of medical professionals and patient coordinators, all dedicated to becoming your most devoted partners in this journey. We firmly believe in blessed parents raising happy and healthy children. Thank you for letting us become part of this beautiful process!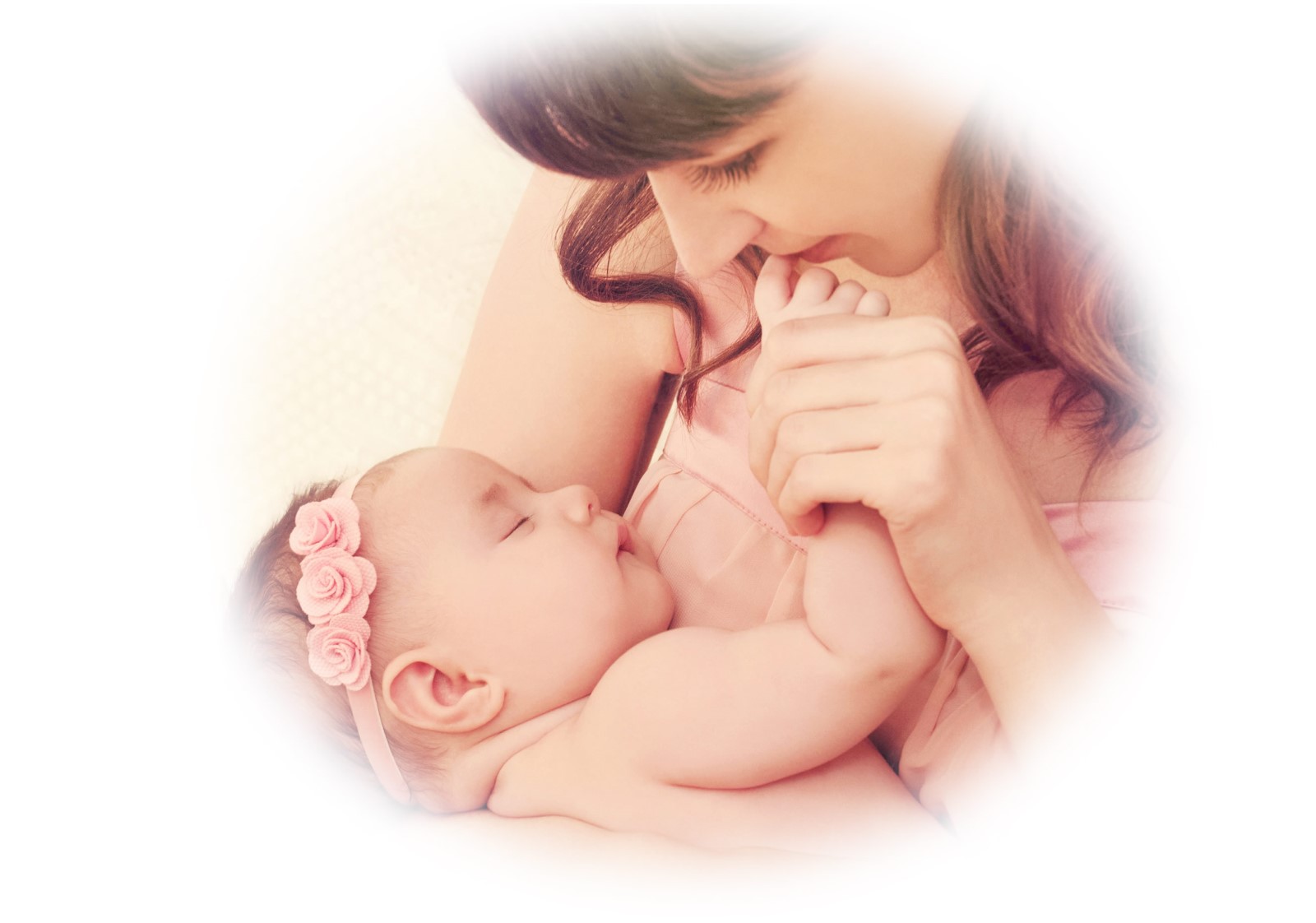 What Makes Team Miracle IVF Centre Unique
We have helped over 12,000 couples feel the joys of parenthood in the past couple of years alone. Our pregnancy rate (up to 95%) is the highest not only in Cyprus but also worldwide. However, Team Miracle is constantly working on improving the success rates for all IVF treatments offered at the clinic via continuous education, training, and workshops, as well as upgrading our treatment protocols and lab equipment as frequently as they see fit.
Ultra-Sophisticated Technology & Equipment
Our laboratory is equipped with the latest developments in the field of IVF. Our esteemed lab consultant makes sure we are always provided with the latest and most advanced technologies so we can offer infertility treatments with the highest success rates possible at all times.
A highly-experienced Infertility Team
Team Miracle is a team of six specialists, all leading medical professionals in their field with global recognition. We have helped more than 12,000 couples, many of which with particularly difficult infertility problems, reach their dream of starting a family. Our first priority is YOU, which is why we only offer no other services than those related to reproductive medicine.
Our patient coordinators are highly skilled and experienced in customer service. They will provide you with all the answers you need and also make sure your trip and the overall experience at Team Miracle IVF Centre is on par with your highest expectations. However, most of the times, the support our patients receive from our non-medical personnel goes beyond what one may consider as standard patient care and service.
Multi-Lingual Patient Care and Support
Part of our mission is to make our patients feel comfortable and welcome, which is why our patient coordinators speak several different languages already. However, we are continuously interested in growing the list of native speakers that join their expertise in patient support with the rest of the team!
Strictly Personalised Treatment Protocols
We do not believe in a one-size-fits-all treatment. For that reason, each patient receives tailor-made treatment protocols that are unique per case. Sometimes, we may need to combine several treatments to achieve the desired result. So, after carefully and meticulously going through your specific case, we will offer you a customised list of the best treatment protocols.
Genetically Screened Donors
We fully understand the concerns and sensitivities of our patients going through sperm, egg, or embryo donation. Our goal is to make your journey to parenthood as comfortable and stress-free as possible. This is why all of our donors are offered genetic screening, on top of the ASRM guidelines pertaining to the selection of the most suitable donors.
Most Extensive Egg Bank in Cyprus
We currently have a sizeable egg bank that allows us to serve our patients' need even better. In addition, our experienced embryologists specialize in using the state-of-the-art cryopreservation media of our freezing programs, and always make sure they receive proper knowledge of and training for ground-breaking, much-promising, new freezing media.
Large & Diversified Donor Base
Our donor pool is becoming more extensive by the day as a means to offer even more accurate matches for our patients. We try to eliminate things like wait lists at Team Miracle IVF Centre, and for the overwhelming majority of our patient ethnicities, we have managed to achieve this.
High Success Rates in Advanced Aged Women
Everybody at Team Miracle IVF Centre strongly believes that age should not be an obstacle to becoming the parent you have always dreamed of. Team Miracle has impressive success rates among female patients in their 40s, 50s, and 60s that wish to taste the joys of motherhood.
Unique Treatments for Same-Sex Couples
We understand the need of same-sex couples to be provided with a chance to be the good parents they know they can be and raise happy children. At Team Miracle IVF Centre, there are multiple treatment protocols and programs available to help you achieve your biggest dream.
We have chosen our donation program to be anonymous as a means to best ensure our patients' peace of mind. Unlike other donation programs abroad that disclose the personal details of not only the donor but also the receiving couple, we believe it is for our patients' best interest if such details remain anonymous.
Although Team Miracle IVF Centre will not spare any money for the purchase of new equipment or the upgrade of our laboratory, we will never pass those costs onto our patients. Rest assured that the IVF treatments we offer are as affordable as they can be. This does not mean, of course, that we provide lesser quality treatments or lower pregnancy rates compared to the most expensive clinics out there.
Although you can expect everybody at Team Miracle IVF Centre to know you by our name and offer you stellar patient care and support, we will never disclose any private information related to your treatment or anything else about you. Your confidentiality is a serious matter to us, which is why we have made sure your data is kept confidentially and securely in our archives.
Team Miracle IVF Centre – Main Fertility Treatments
Our embryology laboratories use the most advanced IVF technologies, which allows us to offer at least 90% pregnancy rates. From Egg donation and ICSI to PGT and Embryo Donation treatments, our patients are provided with the optimal treatment per the particularities of their case so they can soon have their babies in their arms.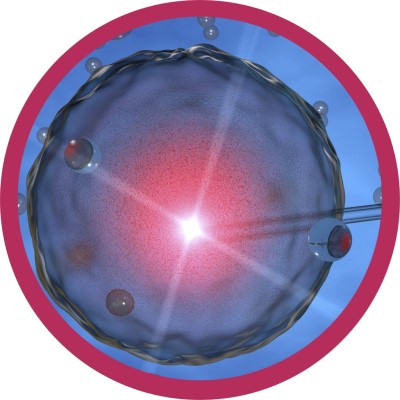 Egg Donation
Egg (oocyte) donation used as part of our UVF treatment will stop egg-related issues like low AMH (reduced egg count), high FSH (menopause), and low egg quality that have been presented themselves after chemotherapy or other intensive procedures from taking the dream of getting pregnant and giving birth to a perfectly healthy baby away from you. Also, women facing conditions such as low ovarian reserve syndrome, as well as older women have particularly high pregnancy rates with egg donation too.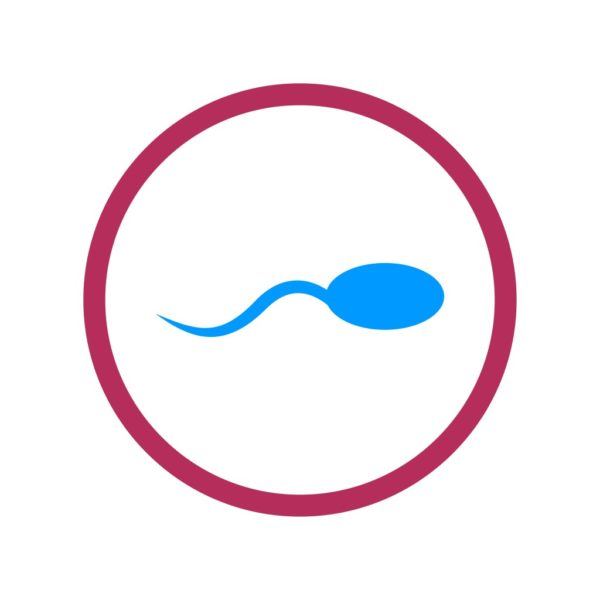 Sperm Donation
Sperm donation is a procedure where sperm cells are chosen from a sperm bank, based on the particular requirements of the couple, to fertilise the egg collected from the mother. The fertilized egg is then transferred to the mother's uterus. You may select the sperm donor according to the father's blood group, ethnicity, structure, and physical characteristics.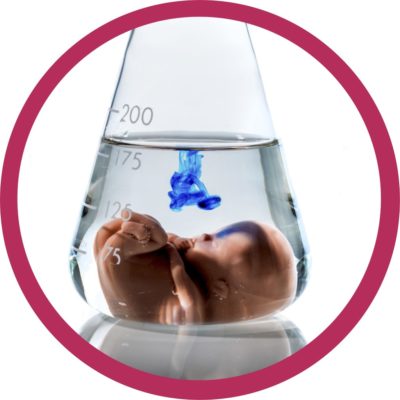 Embryo Donation
The embryo donation method we use at Team Miracle IVD Centre delivers a nearly 90% success pregnancy rate. It is a highly recommended treatment option for the cases where the reproductive cells are either lacking or deficient, which prevents the couple from getting pregnant using their own egg and sperm. In embryo donation, we combine the father's sperm with a donor's embryo and then transfer the fertilized embryo into the mother's uterus.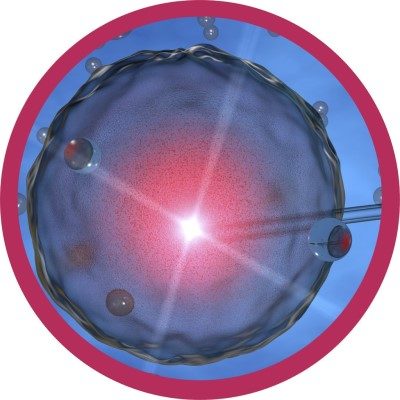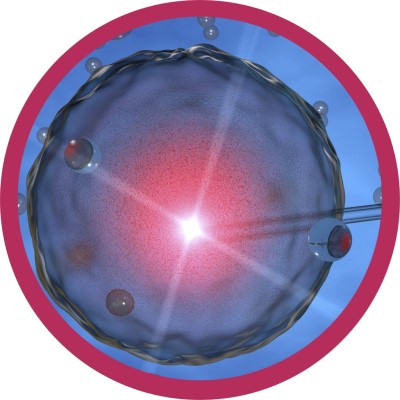 Egg Freezing
Egg freezing is a wondrous technique for proactive women as it enables them to freeze their eggs and use them when they feel ready to become mothers. For whatever reason a woman may lose her fertility, be it a mandatory treatment for a serious medical condition (i.e., chemotherapy), late-planned pregnancy due to career planning or other, egg freezing comes as a lifeline for these women.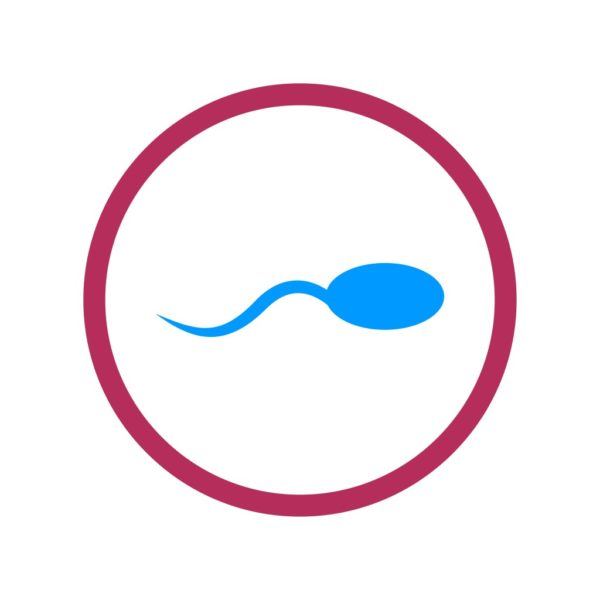 ICSI (Intracytoplasmic Sperm Injection)
Patients with severe cases of male-factor infertility will find treatment in this specialized form of IVF. The success rates of Team Miracle IVF Centre for the first ICSI treatment is way exceeding global standards. We currently enjoy 85% success rates for this particular fertility treatment, while our special 3-embryo transfer policy allows us to ensure success rates that are three times higher than the ones achieved in any European IVF clinic.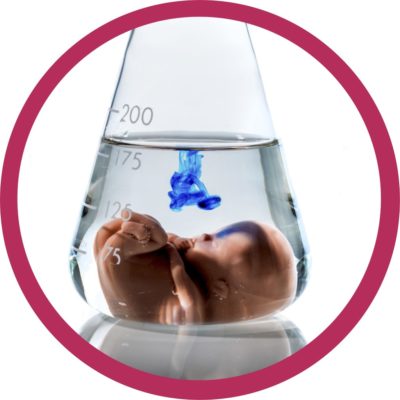 Embryo Freezing
Women now have the chance to freeze and store the remaining healthy embryos after an IVF treatment. This gives you the opportunity to get pregnant again in the future, should you need to expand your family, without having to undergo a second IVF treatment. Our qualified lab is equipped with the most advanced technology in embryo freezing, which allows us to monitor your thawed-miracle-in-progress for up to 5 years.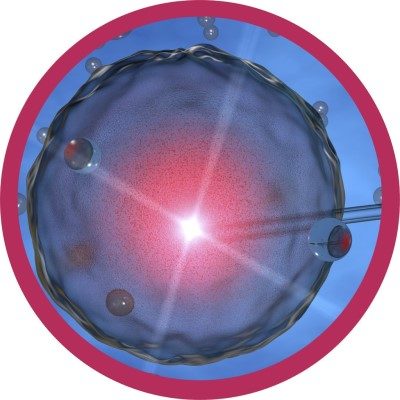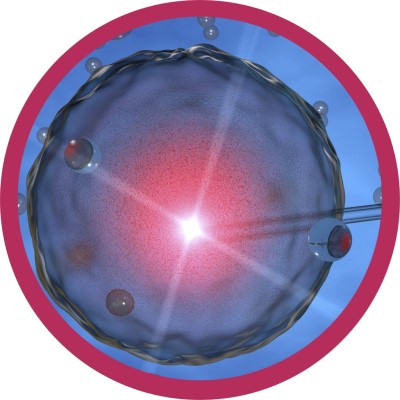 PGD – Genetic Diagnostic Method
With PGD, couples now have the chance to select the gender of their baby with 99% certainty. The procedure is performed in our state-of-the-art laboratory alongside an IVF treatment procedure that guarantees is the desired results.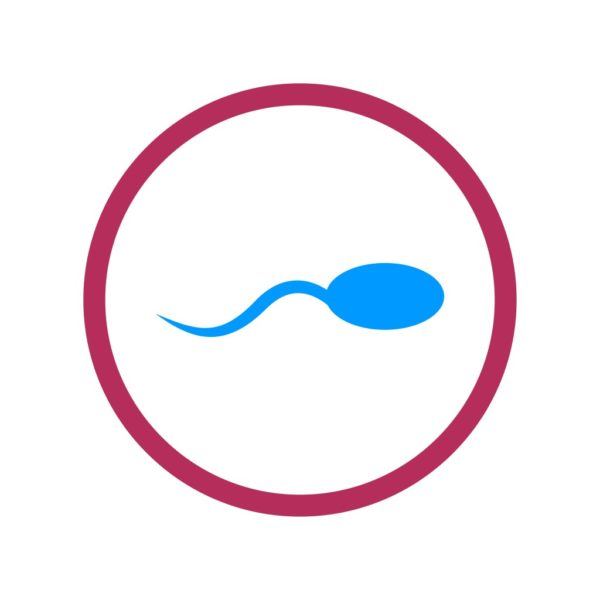 IMSI (Intracytoplasmic Morphologically-selected Sperm Injection)
The Team Miracle IVF Centre uses this special technique to select the most powerful sperms. During the procedure, we use a highly advanced magnifying light microscope which allows us to identify not only the most viable but also the most powerful sperm cells. Using them instantly boost pregnancy rates.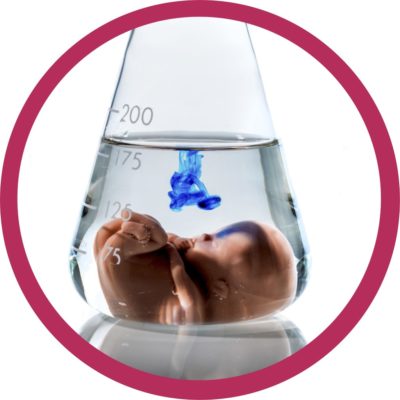 Immune Therapy
Women undergoing IVF treatments may experience failure several times or even miscarriages if their immune system is compromised, regardless of the reason. Team Miracle performs an immune therapy that delivers up to 80% of healthy pregnancies.
Team Miracle has given its name to this stellar IVF centre in Cyprus, a clinic where people truly loving their work meet and work together in perfect unison and harmony. Driven by their passion and with their hearts set on helping couples achieve their dream of becoming the loving parents they dream to be, Team Miracle places all of their medical expertise and in-depth knowledge around IVF and fertility treatments at the disposal of those in need.
It all started some 10 years ago when the six core members of Team Miracle from various IVF-related medical fields begun collaborating. Over the course of this decade, they have successfully treated over 12,000 patients, who came to Team Miracle IVF Centre to find a way to battle their infertility issues.
However, Team Miracle is merely just a handful of accomplished and worldwide-recognised embryologists, genetic experts, and biologists sharing the same vision to get couples unable to conceive the natural way to get pregnant and start a loving family. Team Miracle is an extensive network of talented experts, IT gurus, anaesthetists, nurses, lab technicians, chefs, chauffeurs, and other support staff who join hands so that you are always provided with a stress-free, worry-free fertility treatment at Team Miracle IVF Centre.
We are here for you; ready to assist you with every step of this exciting journey with IVF treatment cycles that meet your unique requirements.
Embryo Scope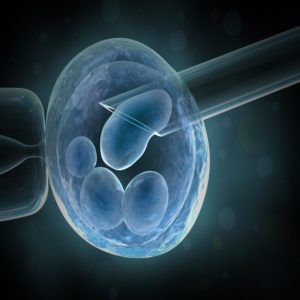 Our qualified laboratory is equipped with the most advanced, dynamic incubator and embryo monitoring system in the world of IVF. It allows us to observe the development of each embryo separately all around the clock, without disturbing the others. After 3,5 or 7 days, depending on the case, we select the best quality embryo – the one that bears the highest chance of pregnancy. The use of the EmbryoScope system alone has been evidenced to increase the pregnancy rates up to 20%.
Micro Chip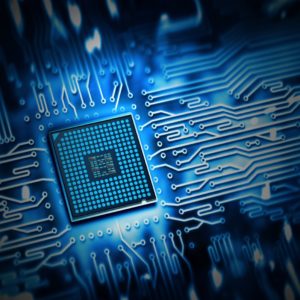 MicroChip technologies can only be performed in leading IVF clinics worldwide. We are incredibly proud to be considered one of the very few IVF centres offering MicroChip technologies. At Team Miracle IVF Centre, we select the best quality sperm cells, even among particularly low sperm counts (below 5 million), and cells with the healthiest DNA. With such valuable assistance in their hands, Team Miracle can double the chances of healthy pregnancies facing male-factor fertility issues.
Micro Tese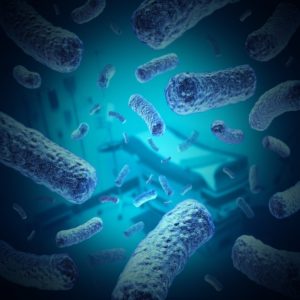 Micro Tese, as well as TESA, are both specialized surgical procedures that enable us to look for healthy sperm in the father's testicular tissues. This method is widely used when the semen contains no viable, healthy sperm cells. Once the healthy sperm cells are identified and retrieved, couples can move forward towards reaching their dream of starting a family.